High-end beauty essentials can take your skincare and haircare routines to the next level. However, if you're new to the world of high end beauty, it can be tough to figure out what to splurge on and what's all hype. To help you get started, we've rounded up a list of high-end beauty essentials that are worth exploring:
Anti-Aging Skincare
While some anti-aging skincare such as sunscreen is more affordable, for the more powerful stuff you'll need to be willing to splurge. Advancements in skincare formulations are bringing new cutting-edge ingredients to the market every year, and high-end skincare brands are on the forefront of these developments. If you're wondering what high-end beauty essentials to prioritize, anti-aging cream should be at the top of the list.
Advanced Serums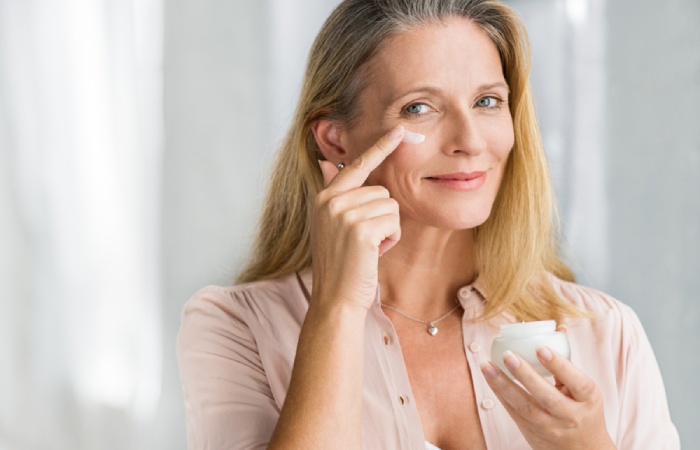 Serums are the most effective step of your skincare routine and are responsible for most of the results you're getting, so it makes sense to invest in them. If you've just been using drugstore serums but are looking to make your first foray into high end skincare, serums are a great place to start. Advanced serums are typically multi-purpose, so you might only need to use one at a time — as opposed to layering cheaper serums that are designed to address only one skincare concern each.
Eye Cream
Strictly speaking, you can use your face moisturizer around your eye area as long as it doesn't cause irritation. However, the skin around the eye area is very delicate and benefits greatly from a dedicated eye cream. This is especially true if you want to use strong active ingredients like vitamin C or retinol around your eyes. In those cases, we definitely recommend buying a dedicated eye cream that is meant specifically for that delicate skin.
Neck Cream
While the skin on your neck isn't quite as delicate as the skin around your eyes, it does have fewer oil glands than the skin around your face, so it dries out more easily. For that reason, many beauty gurus include a dedicated neck cream and dark spot remover on their list of must-have high end beauty essentials. Besides, if you're already using an eye cream, then a neck cream is the next logical step.
Lip Serum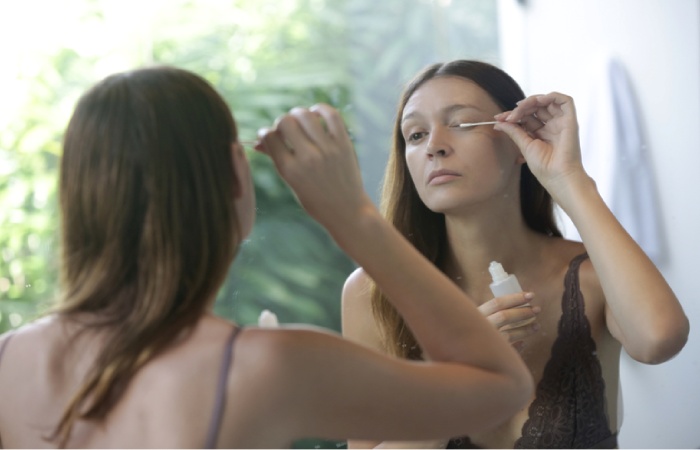 You're probably already using a lip balm or chapstick to keep your lips moisturized and protected. If you want to take things to the next level, consider investing in a lip serum for an even greater hydrating and plumping effect. These serums provide intensive nourishment for dry lips and help to smooth out fine lines.
Lash Serum
Lash serums are another underrated high-end beauty essential. Whether you're trying to get your lashes to grow faster, add volume to your existing lashes, or simply promote their overall health, a lash serum is the perfect finishing touch to your routine. Just be sure to follow the instructions so that you don't accidentally get any in your eyes.
Facial Oil
If you struggle with dry skin, facial oil might be the answer you've been looking for — not to mention that it gives a luxurious feel to any skincare routine. Facial oil can be mixed directly into your moisturizer or applied as a top layer for a finish touch. We don't recommend using one in the morning since it can compromise the integrity of your sunscreen, but we love using one at night to prevent our skin from drying out while we sleep.
Custom Haircare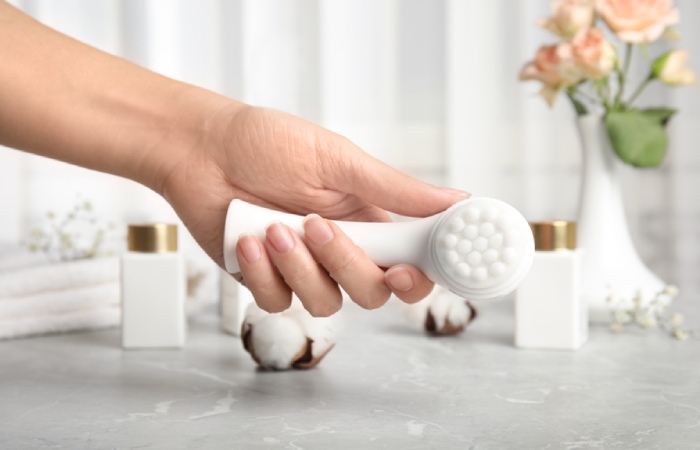 Everyone's hair and scalp is unique, which is why custom haircare has steadily gained in popularity over the past few years. Shampoos, conditioners, and styling products can be customized according to hair texture, hair concern, and your preferred fragrance for a totally personalized experience. If you aren't including custom haircare among your high-end beauty essentials, then you are really missing out!
Facial Cleansing Device
Of course you can always just use your hands to wash your face, but if you really want to make your skincare routine feel luxurious, then consider investing in a facial cleansing device. These silicone devices use gentle vibration to cleanse your face and improve circulation at the same time. Unlike other cleansing devices that use bristle brushes, they are also super easy to clean and don't harbor bacteria. More advanced devices feature other add-ons like heating and cooling functions.
At-Home Blowout
If you get regular blowouts at the salon, consider investing in an at-home blowout dryer. These tools come with a variety of attachments to help you get a salon-worthy blowout at home. While these devices are definitely a splurge, they will pay for themselves if you use them only a few times instead of going to a salon, plus you won't have to hassle with scheduling an appointment and driving somewhere.
Microdermabrasion Device
If you're a fan of in-office microdermabrasion treatments, did you know that you can now get at-home devices? It's true! At-home microdermabrasion devices aren't as large or powerful as the ones at your dermatologist's office, but when used consistently over time they can help you get amazing results in the comfort of your own bathroom. Just be sure to follow the instructions, and you can safely give yourself a microdermabrasion treatment at home.
We hope this list gave you some inspiration for anti-aging skincare and other high-end beauty essentials that are worth investing in. We'd love to hear what other products and devices are on your wish list. What high-end beauty essentials are you shopping for next? What are your favorites that you have tried so far? Let us know in the comments below!