Get your glow up this March and steal the best deals to create that flawless makeup look you desire. It's time to give your skin that luxury it deserves by taking advantage of Younique's March special sale! You get to purchase any three complexion products and receive savings of up to 25%, or buy four or more complexion products for mouth-watering savings of up to 30%!
Younique is giving every woman a chance to get that perfect complexion this March through Younique's wide array of fast-selling makeup products — along with their 30% special discount, too.
Younique empowers women and creates products that contain high-quality ingredients that enrich and nourish the skin. The best part is that right now, until March 31st, you can save big on Younique's best-selling makeup products.
Looking to get your slay game on? Look no further. Say goodbye to your old makeup routine and get on trend right now. Scroll down to check out their top suggestions for makeup products you should try!
YOUNIQUE TOUCH Matte Bronzer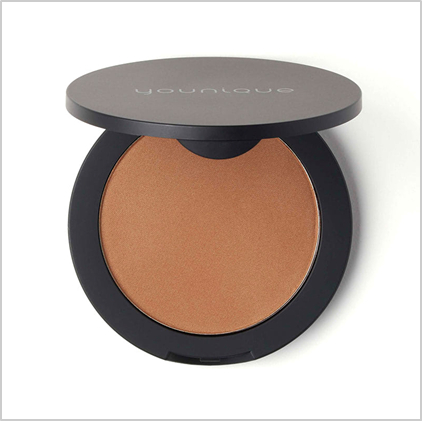 Like all of Younique's makeup products, this matte bronzer comes in a variety of shades to suit every skin tone. It is your go-to touch of sun to warm up any look, and its smooth, creamy formula glides on with ease.
You can blend it out for a bronzed-up glow or build it up for a totally chiseled contour. This sun-kissed bronzer is the perfect way to get that selfie-ready warmth from the comfort of your vanity. Its range of colors lets you warm up any look, and it is water-, smudge-, and transfer-resistant.
Sculpt your face to perfection with the YOUNIQUE TOUCH matte bronzer which is both buildable and blendable. This ray of sunshine is one of the best matte bronzers to build up and use as a contour, so whether you're contouring your face or using it to define specific areas, this effortlessly blendable, buildable, sun-kissed bronzer has you covered!
$33
YOUNIQUE TOUCH fusion highlighter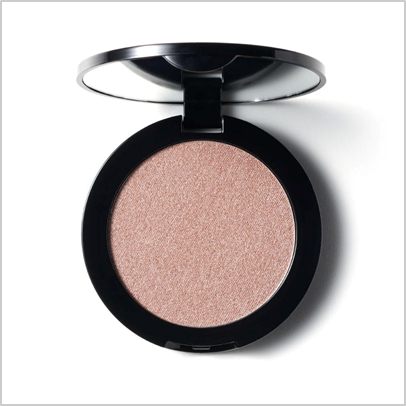 Get ready to bring on the bling! Whether you're into the dewy, lit-from-within glow of a liquid highlighter or the simplicity of a powder highlighter, YOUNIQUE TOUCH fusion highlighter is here to deliver the best of both worlds.
Younique's fusion highlighter is a shining example of how to use fusion highlighter to benefit from both powders and liquids. Its variety of shades makes it one of the best fusion highlighter options for a diverse range of looks and skin tones. Its bouncy wrap technology will leave you looking radiant while improving the appearance of skin smoothness—the perfect finish to your perfect look.
With its array of shades coupled with its buildable, blendable formula, you'll be stunned at how you can use Younique's fusion highlighter to achieve anything from a subtle, natural makeup look to a glammed-out glow.
$32
YOUNIQUE TOUCH serum + foundation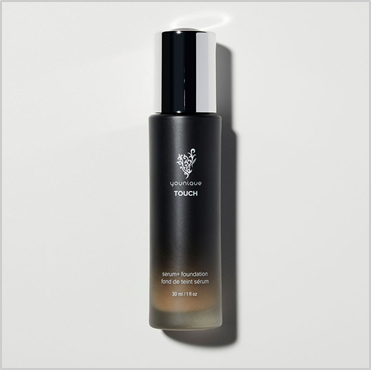 YOUNIQUE TOUCH serum + foundation was created to help you achieve your complexion goals. This sheer, buildable foundation combines skincare and coverage to increase your confidence without hiding who you are.
The Younique serum foundation comes in 25 different shades that work well with the rest of the YOUNIQUE TOUCH complexion items. It makes your skin look healthy and lush without adding any extra shine. Additionally, it is transfer-resistant, smudge-resistant, and resistant to heat and humidity, providing a look that lasts up to 12 hours.
This buildable foundation will make your skin look and feel better than ever before, making you feel more relaxed and secure in your own skin.
$42
YOUNIQUE TOUCH Complexion + Pressed Powder Foundation
YOUNIQUE TOUCH complexion + pressed powder foundation combines coverage with power to create a long-wearing, soft matte foundation look that's a force to be reckoned with . This talc-free formula is made with finely ground silica to make it feel like butter and blur pores, fine lines, and wrinkles. Plus, a trendy, upgraded compact and retractable sponge applicator makes it one of the best-pressed powder foundations for on-the-go touch-ups.
To be honest, we've never seen a pressed powder formula like this one before. It's their most versatile foundation yet. Because of the large selection of undertones and colors available, finding the perfect match for your skin tone and face shape has never been easier. As long as you use this pressed powder foundation, you'll be covered for up to 12 hours without looking cakey. You can use it on lazy days in or when you're going out for a long busy day.
$40
YOUNIQUE TOUCH spray foundation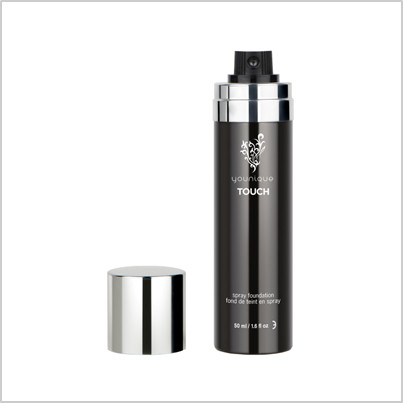 This full-coverage foundation will make your skin feel lighter than air.
With the buildable and blendable full coverage YOUNIQUE TOUCH spray foundation, you'll be floating on cloud nine. This potent foundation has an almost weightless feel that creates a flawless look without clogging your pores, and it comes in the same shades as the Younique TOUCH MINERAL liquid foundation, making finding your exact match a snap.
The aerosol application will allow you to achieve airbrushed effects that rival those of a professional, allowing you to confidently slay your makeup game.
$44
YOUNIQUE TOUCH stick foundation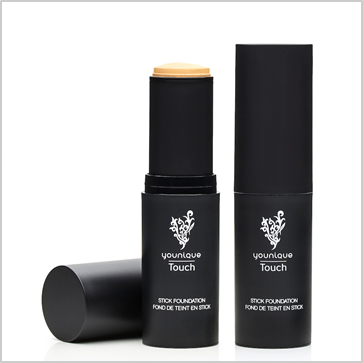 Why would you want to apply a stick foundation? The YOUNIQUE TOUCH stick foundation benefits include the ability to multitask on your behalf, saving you time at home and on the move. The YOUNIQUE TOUCH stick foundation can either be used as a medium-to-full coverage foundation with a silky finish, as a precise concealer, or as an on-the-go touch-up accessory. Use it in combination with other colors for highlighting and contouring to achieve an instant defined, sculpted look. Younique stick foundation ensures that you are always covered.
$44
Shop more of  the Younique 30% Off Sale!