For many individuals, vaping has become an enjoyable pastime and a means to try out new taste profiles. There are several methods to reap the advantages of THC, but none are as enjoyable as using a flavor-packed vape cartridge. Vaping THC Pen is an excellent method to incorporate Delta-8 and its benefits into daily life while also making it enjoyable. Delta-8 cartridges combine all of the pleasures of vaping with the possible health benefits and relaxing effects of delta-8-THC. Finding the finest THC Pens is essential for reaping these advantages and making the most of every drop of vapor. With an ever-expanding industry and a wide variety of vape pens to pick from, this isn't always as simple as it seems.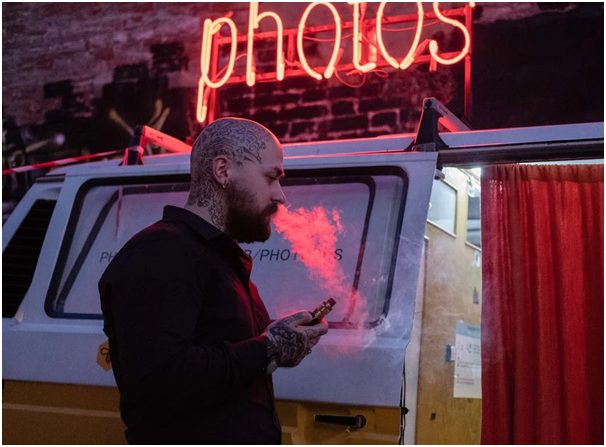 Some Tips to Buy the Best Vape pen
Different pens employ different concentrations, so consider what you intend to ingest before deciding on a cell. Whereas most pens are designed to utilize only one type of content, some can use both dry herb and extracts.
If you want to vape fluid or e-liquid, seek a pen with wicks and coils or a tank with an atomizer.
Waxes will do best in a cell with a barrel rather than a tank.
Herbs do well in chamber pens that employ convection or combustion heating.
Factors to check in a THC Pen
1. Electronic features
●      Long-lasting battery
Nobody wants to be seen with a dead vape pen. You don't want to be caught in the middle of a festival or a hot political debate with a dead vape. It is critical to get one with the best battery life possible. Look for a THC Vape pen with a lithium-ion rechargeable battery (240mAh). One charge will provide a week's battery capacity for most users.
●      More Power settings
Any good vape pen should have a range of power levels. Because not everyone's demands are the same for vaping, having alternatives is always beneficial. This is one of the reasons cannabis vaporizers are becoming increasingly popular, as they allow customers to tailor their experience completely.
These settings assist the dose per inhalation and usually are available in three levels: low, medium, and high. Look for a vape pen with power options like 2.8V, 3.2V, and 3.6V.
●      USB charging
A USB charging port is seen on many marijuana vape pens. Any pen that needs you to dismantle it to charge it may be a little out of date. This is awkward and unneeded when many vape pens have USB and magnetized USB charging cables.
●      Automatic turn-off feature.
A vape pen that automatically shuts off is necessary if you're prone to forgetfulness! Look for a pen that automatically shuts off after 15 to 20 minutes. This will assist in maintaining your battery, ensuring that you are never trapped with a dead cell. Moreover, suppose you like carrying your vape pen in your handbag. In that case, you don't need to be careful and think about unnecessary controls accidentally being touched.
2. Build
●      510 Thread compatibility
A vape pen with 510 thread compatibility will function with most high-quality cannabis oil refills and is the market standard. You'll have more alternatives for selecting the oils for your vaping device. Remember that various cannabis oil companies utilize cartridges with varying diameters. So, even though it has a 510 thread, it won't always fit. The vessel makes it easy to ensure that your oil refill will fit.
Because various oil companies use different cartridges, the capacity may be too large while the bore could be the same. If you have a measuring instrument, our line (out of the package) will take cartridges with a diameter of less than 10.8mm. If you come across a giant cartridge, you can remove the top component of the device ("transition module") to accept the larger cartridge.
●      Quality airflow
Whenever it comes to picking a vape pen, airflow is crucial. It is essential to have the capacity to adjust the airflow and an interface layout that encourages induced air intake. After all, isn't that kind of the point? Increased airflow is softer on the throat, produces more vapor, and results in a more astonishing draw. Reduced airflow is harsher on the throat, produces less smoke, and has a tighter, warmer pull.
●      Smart design
A high-quality vape pen will be designed with technology in mind. Although appearance is crucial, intuitive functionality is what will truly set a pen apart.
A high-tech pen should have a battery life indicator (to let you know when your battery is running low), power settings (to vary your dose), and charging status.
●      Style
While aesthetics aren't the most significant consideration when selecting a vape pen, it is crucial.
Look for vape pen companies with sleek designs, a range of colors, and aesthetic aspects that make you happy. Because looking lovely makes you feel good, why not buy a pen that enables you to vape with style?
3. Warranty
A vape pen manufacturer who supports their products is considerably more likely to provide a warranty. You may feel more assured in your purchase if you come across a firm that offers a guarantee (usually one year) on its pens. While each vape pen brand is unique, the warranty may include perks like device replacement or repair.
Purchasing a marijuana vape pen should be enjoyable, but it should also be viewed as an investment. If this is part of your fitness & wellbeing regimen, ensure your vape pen is in good working order. Also, be cautious about where you get the hemp oil you want to use in the vape pen. Counterfeit oils can exist, so always buy from a reputable source, such as a dispensary.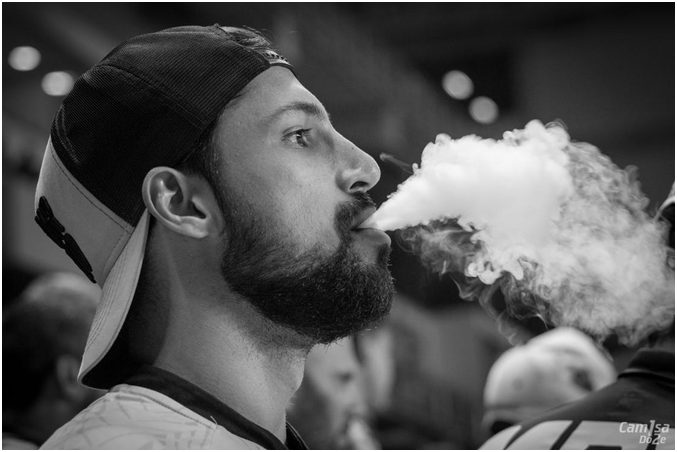 Lastly, it is always worthwhile to read product reviews before making a buying decision. Reviews can assist you in determining whether past consumers were satisfied with the goods and, if not, what they didn't like. A mobile vape can cost as little as $60, whereas a desktop one might cost hundreds of dollars. Going with an affordable yet dependable model is frequently the best option for many newcomers to the industry. Going too cheap might mean sacrificing quality and ultimately costing you more money in the long run. Do not spend a fortune on your first vape pen. Stick with a renowned brand and a cell in the center of their price range.